3806 N 26th St.Tacoma, Wa 98407                                             253.752.5200
RESERVATIONS ARE ALWAYS RECOMMENDED
Walk-Ins are not advised  on Friday and Saturday
(The bowling alley has 12 Lanes total)
We are no longer taking phone reservations for open bowling, due to the number of no shows and lack of cancellation notification
Please book your lane reservation below
We are hiring *** part-time position available asap!
Candidate must have customer, food and bar service experience. We are looking for a responsible individual who is 21 or older (for alcohol service) . If you are interested in applying for the position, please drop off your resume or complete an application on-site. Weeknights and weekends, are required for shift hours. 
Open Bowling Rates
$27 per lane per hour
(1 to 2 players)
$39 per lane per hour
(3 to 5 players)
$5 Shoe Rental Fee
1.5 hour options available
If you have trouble booking please call 253.752.5200
For private event options and group events of 16 bowlers or more, Please see the party page
**Birthday parties must be booked at least one day in advance, no day of reservations
  Open Bowling Hours
Open Bowling Hours May Very Due to Bowling Leagues, Holidays, &/or Events
Monday:
Open for League
Tuesday:
2pm to 9pm
Wednesday:
2pm to 9pm
Thursday:
2pm to 9pm
Friday:
3pm to 10pm
Saturday:
1pm to 10pm
Glow Bowling 5pm to 6:30pm on Saturday
**Please note, that when you attempt to book and the time slot does not appear as availble at your time frame, we are fully booked or do not have capacity for the number of bowlers you are requesting lanes for. Time Slots will be in bold font if a booking is available. Please pay close attention to details at check out.
In Loving Memory of Our Matriarch at Chalet Bowl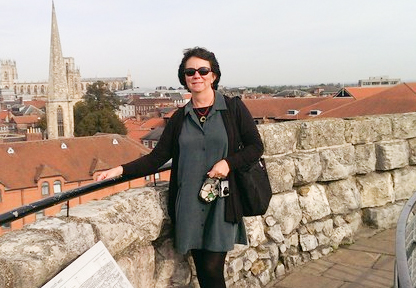 Beloved Nancy Frederick
January 3, 1953 – October 23, 2017
Two Generations Of The Frederick Family
Chalet Bowl, originally called North End Alleys has been in operation as a bowling alley since 1941, making it the longest continually operating bowling alley in Washington state.  Family owned and operated since 1984.  Reggie, one of the owners since the 80's  has grown up bowling at Chalet Bowl, with his first game being rolled here at the age of 8.  He worked off and on at the bowling alley, for many years until leaving to WSU for college, where he met his wife Nancy. In 1984 Reggie and Nancy purchased Chalet Bowl and the rest is history.  The alley continues to be family owned, operated and oriented. 
Chalet Bowl
3806 N 26th St
Tacoma, WA 98407
USA
Hours of Operation:
Monday 5:50 - 9:00 (for League)
Tuesday: 2:00 - 9:00

wednesday: 1:00 - 9:00 Thursday: 2:00 - 9:00 Friday: 3:00 - 10:00
Saturday 1:00 - 10:oo
Additional Information
Our building was built in the early 1900's and does not have an ADA accessible entrance. Should you need assistance with our ADA ramp, please contact the alley so we may have the entrance prepared before arrival.
*NO OUTSIDE FOOD OR BEVERAGE IS ALLOWED IN THE ALLEY*